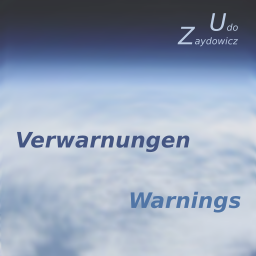 User warnings are a proven mean to ensure discipline and order in the community. While it is easy to warn users, the tools for viewing and managing user warnings, however, are rather limited in WCF. Warnings provides you with some useful functions to better handle user warnings.
Description
This plugin expands the user warning system by the following functions:
integration of warnings and warning points into user search and bulk processing, automatic group assignment, ads, notices and trophies,
display of the number of user warnings and warning points in sidebar and profile,
report function for the moderation panel,
three boxes showing the lastest warnings, the users with the most warnings and most warning points.
For normal members to see the number of warnings / warning points and the boxes, they must have been given the appropriate user permissions.
Configuration
The following configuration options are available:
modules for the plugin and its report function,
configuration of visibility of warning data in sidebar and profile,
setting the user group permissions,
activation and setting of boxes.
In order to take into account warnings issued prior to the installation of this extension, the warning data must first be determined via Management - Rebuild Data - Rebuild (User) Warnings. The same applies to the statistical data on warnings (Rebuild Statistics). Clear the cache afterwards.
Versions
Versions 1.0.x are for WoltLab Community Framework 2.1
Versions 3.0.x are for WoltLab Suite 3.0
Versions 3.1.x are for WoltLab Suite 3.1
Versions 5.3.x are for WoltLab Suite 5.2 and 5.3
An update from the WCF version to the WSC version is not supported. The WCF version has differences in functionality and operation.
Notes on Data Protection
This extension does not store any data relevant to data protection.
All given prices are final prices. According to the § 19 UStG (small business status) we do not charge the german sales tax and consequently do not account it.