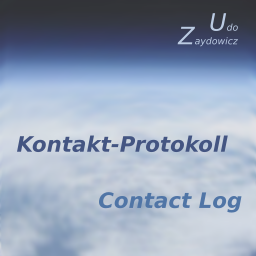 WoltLab Suite 3.1 introduces a highly configurable contact form. Whether, how often and with what content contact attempts have taken place, however, can not be looked up in the ACP. Contact Log changes this.
Function
This plugin for WoltLab Suite monitors the submission of the contact form and logs the data available at the time of submission, such as the time, IP address and content of the form. The log can be viewed in the ACP under "Contents". Contacts can be given a status In Processing / Not in Processing.

From version 5.2, the function "email copy" is included. It allows to send an email to users of the contact form, which summarizes the entered data. The email is generated directly when the form is sent and is transmitted to the user. For this, the email address configured in the e-mail configuration of the system is used.
The email copy can be deactivated under Module - System. Users can choose to receive an email or not.
Configuration
A configuration is not required. The existing settings (permissions and options) for the contact form and the storing of the IP addresses are used.
Versions
Versions 3.1.x are for WoltLab Suite 3.1
Versions 5.3.x are for WoltLab Suite 5.2 and 5.3
Notes on Data Protection
This extension stores the available data such as user name, user ID and e-mail addresses of the sender and the recipient in the database when sending the contact request in the frontend (table wcf1_contact_logz). This data remains largely preserved even when deleting users; only the user ID is deleted.
If the storage of IP addresses is activated via the system configuration, the IP address of the sender is stored in the database. Existing IP addresses can be deleted with the database query UPDATE wcf1_contact_logz SET ipAddress = '';.
Uninstalling the extension will erase all stored data.
All given prices are final prices. According to the § 19 UStG (small business status) we do not charge the german sales tax and consequently do not account it.