Conversation Unread
2.1 / 3.x / 5.x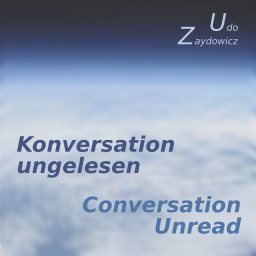 With this extension, users can mark read conversations as unread. When opening a conversation, a button is displayed to reset the conversation to 'new'.
Versions
Versions 1.0.x are for WoltLab Community Framework 2.1
Versions 5.3.x are for WoltLab Suite 3.0 to 5.3
An update from the WCF version to the WSC version is not supported.
Notes on Data Protection
This extension does not store any data relevant to data protection.
All given prices are final prices. According to the § 19 UStG (small business status) we do not charge the german sales tax and consequently do not account it.