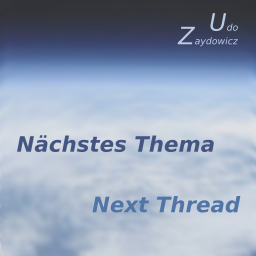 Unread posts can be called within WoltLab Suite via an own menu item "Unread Posts". To step through all affected threads, however, you have to select this menu item again and again, which is quite cumbersome. But now it's much easier: Next Thread.
Function
This plugin for WoltLab Suite Forum provides members with buttons on a thread's page, which allow them to directly access the next thread with unread posts.
One button is always visible at the top of the page, and another button is dynamically displayed at the bottom of the page when scrolling down in the thread.
Configuration
The configuration in the ACP is limited to turning the lower button on and off, especially for mobile devices.
Notes on Data Protection
This extension does not store any data relevant to data protection.
All given prices are final prices. According to the § 19 UStG (small business status) we do not charge the german sales tax and consequently do not account it.