Activity Points Online
3.x / 5.x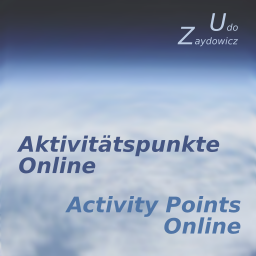 Reward your members with the plugin Activation Points Online for their daily visit to your community.
Description
This plugin for WoltLab Suite checks once a day whether a user was online or not. If he was online, a configurable number of activity points are credited to its point account. Like other points, those obtained for the daily visit can be used for various purposes, e.g. a user group assignment. If necessary, points can also be withdrawn if a user is not online in one day or the other. However, the number of online points can not be negative.
Configuration
The configuration is limited to setting the activity points in the ACP.
Versions
Versions 5.3.x are for WoltLab Suite 3.0 to 5.3
Notes on Data Protection
This extension does not store any data relevant to data protection.
All given prices are final prices. According to the § 19 UStG (small business status) we do not charge the german sales tax and consequently do not account it.