Unanswered Threads
3.x / 5.x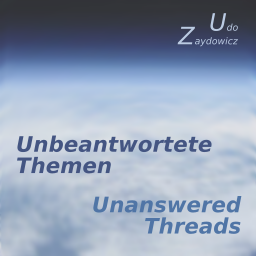 Threads without answers, i.e. without resonance by the other members, are unsatisfactory and demotivating for their creator. Unfortunately, Burning Board does not provide an easy way to find such threads, and especially in large communities these threads disappear very quickly in the depths of the forum.
Description
Unanswered Threads summarizes the topics centrally on one page and allow you and your members to view them in a targeted way to perhaps still create answers.
Configuration
The configuration in the ACP includes
setting of the user group permission for viewing the page and
defining the age until which threads are presented on the page.
Versions
Versions 3.0.x are for WoltLab Suite 3.0
Versions 5.3.x are for WoltLab Suite 3.1 to 5.3
Notes on Data Protection
This extension does not store any data relevant to data protection.
All given prices are final prices. According to the § 19 UStG (small business status) we do not charge the german sales tax and consequently do not account it.